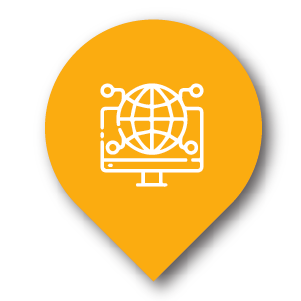 As idyllic as "work anywhere" sounds, it does require proactive risk management. As cloud-based services become the norm for companies around the world, cyber attacks have increased exponentially.
With businesses increasingly relying on the cloud for operations and resources, the security risks posed by applications, endpoints, infrastructure and users become more challenging to visualize and more difficult to respond to.
Depending on the size and structure of your organization, SecOps can range from a management methodology implemented across your entire business to one that is implemented on a project-by-project basis.
Threadfin approaches software and cloud security by addressing security considerations at the earliest stage of planning and development—and every stage thereafter.
We leverage Experience Threading to proactively and rapidly ensure collaboration. With a holistic approach to optimized security, we integrate tools, processes and technology to secure your organization, all while ensuring a seamless user experience.
Here's what you can expect with Threadfin's SecOps:
Cross-team collaboration with software and cloud security built into the development lifecycle

Rapid and effective response

Threat identification and prevention

Innovation, collaboration and automation

Continuous integration, deployment and delivery

Improved ROI and productivity

Experience-driven, outcome-focused solutions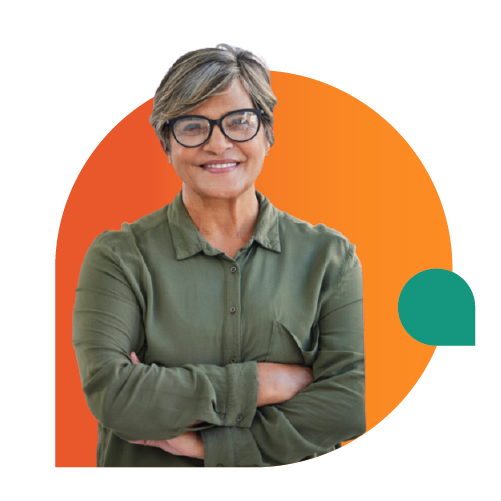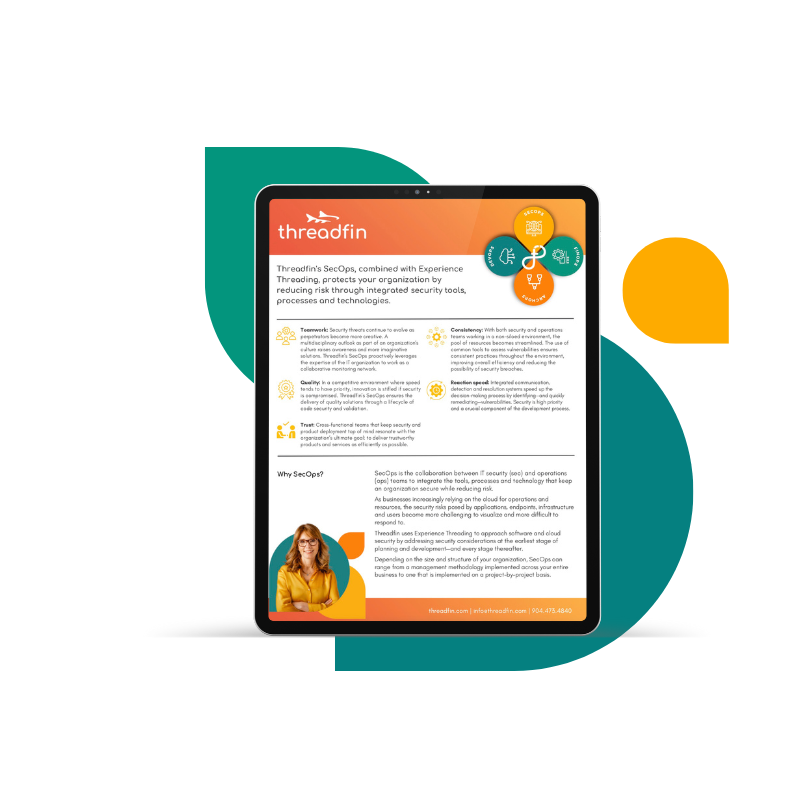 Download our SecOps informational page!
Threadfin's SecOps, combined with Experience Threading, protects your organization by reducing risk through integrated security tools, processes and technologies.
SecOps is available per engagement or as-a-service.

Either way, we use Experience Threading to design human-centered SecOps, continuously threading experience through every element of your employee and customer digital journey.
Ready to protect your organization?