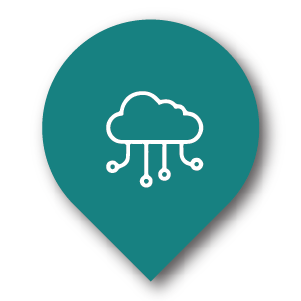 There's a major need for speed.
It's no secret that organizations benefit from reaching their goals in the fastest way possible. But alignment across business units is often lacking, as is focus on the most impactful projects. Working in silos results in slower delivery and less efficient products and services. Properly implemented, DevOps aligns development and operations to optimize quality and delivery.
Using Experience Threading and DevOps best practices, Threadfin harnesses collaboration, teamwork and automation while keeping employees and customers at the center of the process. You can expect accelerated innovation, collaboration and competitive advantage—plus enhanced job satisfaction and lower attrition, the cornerstones of excellent employee experience. 
Reach your goals faster with Threadfin.
Here's what you can expect from Threadfin's DevOps:
Cross-functional, cross-skilled development teams

Highly coordinated sprints performed in parallel

Innovation, collaboration and automation

Continuous integration, deployment and delivery

Improved utilization and scalability

Experience-driven, outcome-focused solutions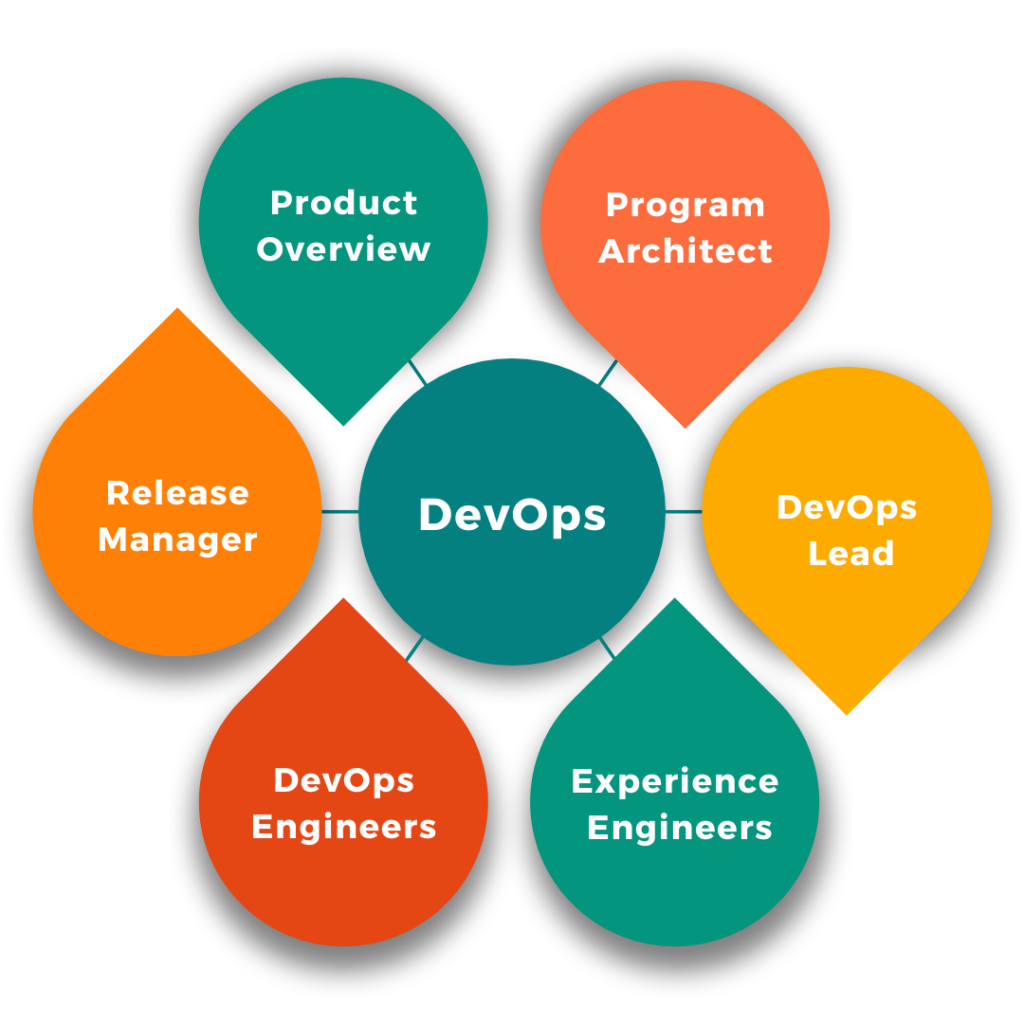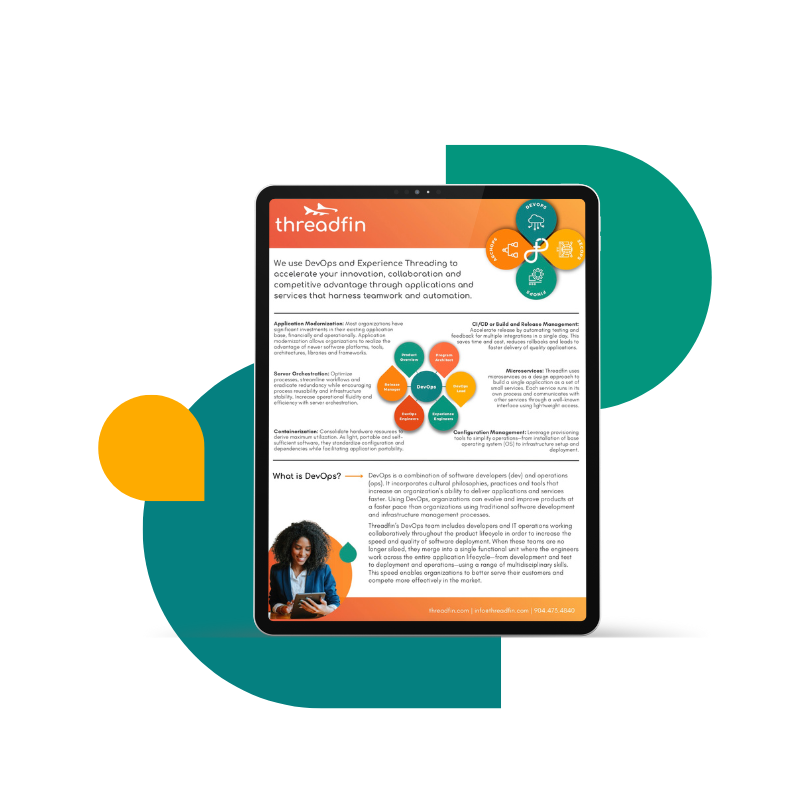 Download our DevOps informational page!
We use DevOps and Experience Threading to accelerate your innovation, collaboration and competitive advantage through applications and services that harness teamwork and automation.
DevOps is available per engagement or as-a-service.

Either way, we use Experience Threading to design human-centered DevOps, continuously threading experience through every element of your employee and customer digital journey.
Ready to reach your goals faster?